J'étais la semaine dernière à la Simple Session, un des plus gros contest de skate et de bmx d'Europe .
I was last week at the Simple Session, one of the biggest skate and bmx contest in Europe.
La Clef était la team photo officielle de l'événement, notre équipe était composée de Nicolas Jacquemin en photo, Baptiste Fauchille en vidéo et Bison Vinz comme Dj sur la legendary afterparty …
La Clef was the official photo team of the event, composed with Nicolas Jacquemin as photographer, Baptiste Fauchille in vidéo and Bison Vinz as Dj for the legendary afterparty
Voici quelques un de mes clichés de cet événement et les exifs.
Voici mes 5 conseils pour ce genre d'événement :

1 : Bien repérer, en venant le plus tôt possible sur le park, faire un tour complet du lieu pour repérer les angles de prise de vue, les accès… cela permet de gagner du temps lors de l'événement.
2 : Bien connaitre les règles de placement sur un park, les riders sont la pour s'entrainer, ne les gêner surtout pas.
3 : Privilégier les entrainements pour les photos grand angle, le zoom pendant les finales.

4 : Communiquer avec les riders pour shooter avec eux les tricks et bien se positionner.
5 : Shooter efficace , ne pas se perdre à tout mitrailler sans réfléchir pendant 4 jours sinon le dérush sera long et fastidieux, il faut s'économiser et réfléchir à ses cadrages à l'avance.
Quand il y a beaucoup de monde sur le même spot, reculez vous et trouvez une autre façon de le shooter pour avoir une photo unique ou changez de spot et revenez après faire votre photo :)
Here are my 5 tips for this kind of event :

1 : Come early to visit the location and find good angles and access, you'll gain time during the events days.
2 : You need to know the rules of the park, riders are here to train, don't be in their lines.
3 : Trainings are the best moment for wide angle, because you can be in the middle of the park, zoom will more be used during the finals .
4 : Talk with the riders to find the good tricks to shoot with them and where to position yourself.
5 : Shoot efficient, don't shoot too much during 4 days or you'll be in hard and long work after the event…
When there are many people on the same spot, you can go somewhere else to not have same pictures as everyone.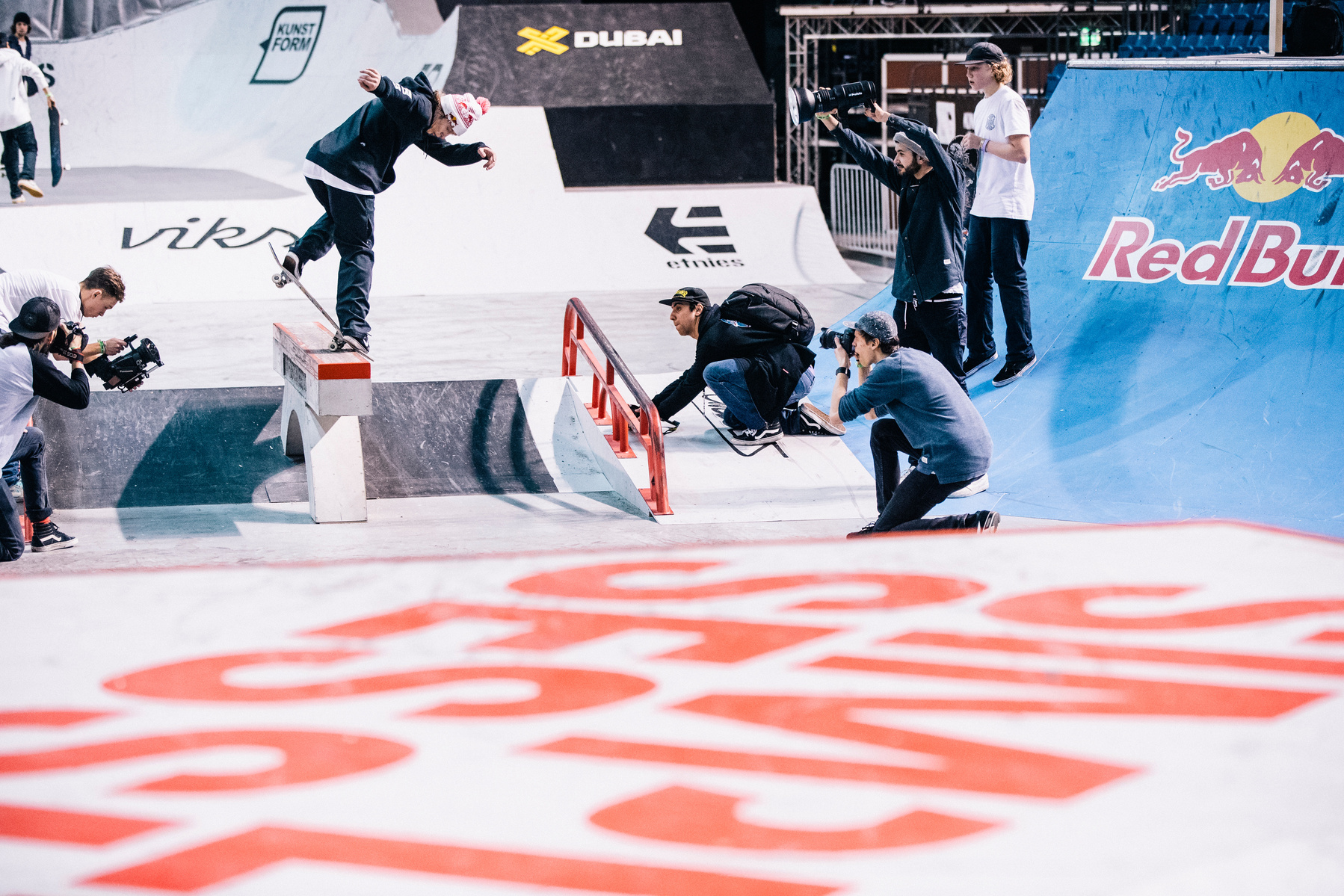 Retrouvez les rediffusions des finales sur Red Bull TV.
https://www.redbull.tv/live/AP-1Q76YVKKH1W11/simple-session
More work with my team La Clef on our website : www.la-clef-production.fr